PEOPLE
Gover co-authors study of Colorado response to domestic violence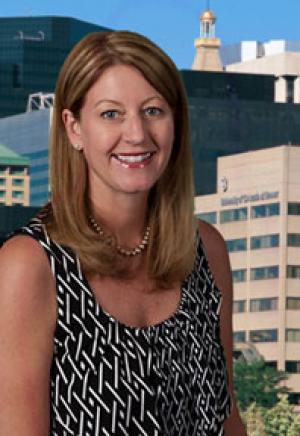 Angela Gover, a professor in the School of Public Affairs at CU Denver, and Tara N. Richards, assistant professor in the University of Baltimore's School of Criminal Justice in the College of Public Affairs, have co-authored a research paper looking at Colorado's responses to domestic violence.
After a statewide process evaluation for the Domestic Violence Offender Management Board (DVOMB), the study found that in more than 3,000 domestic violence cases in Colorado, more than half of the offenders with significant risk of re-offending failed to complete their assigned treatment. The two collaborated with the Colorado Division of Criminal Justice to examine the implementation of the DVOMB's revised state Standards policy for responding to domestic violence.
The policy includes the use of multidisciplinary treatment teams consisting of a probation officer, treatment provider, and victim treatment advocate to supervise domestic violence offenders, and the assigning of offenders to differentiated treatment intensity levels based on their criminogenic risks and needs. Richards and Gover analyzed data from more than 3,000 domestic violence offenders, as well as surveys and follow-up interviews with 100 treatment members across Colorado.
"Although offenders are unsuccessfully discharged for committing a new crime, more often offenders are discharged because they simply do not attend the treatment or fail to pay fines," Gover and Richards said in a statement. "We are concerned that more than half of offenders with significant risks and needs are failing to complete treatment."
Specifically, the findings indicate that almost half of the domestic violence offenders in the sample of 3,000 cases were placed in high-intensity treatment (rather than low or moderate intensity) due to the presence of significant criminogenic risks and needs, such as prior domestic violence or non-domestic violence crimes, substance abuse, or the use or threatened use of weapons against their victims. Analyses further revealed that while 61 percent of total domestic violence offenders were successfully discharged from domestic violence offender treatment, only 48 percent of offenders placed in high intensity treatment were successfully discharged.
Recently, Gover and Richards unveiled the results of their research and discussed future directions for domestic violence treatment in Colorado at a presentation and panel discussion hosted by the University of Colorado Denver's School of Public Affairs.
Gover and Richards next steps will be to work with domestic violence treatment providers in Colorado, who have demonstrated success in engaging high-risk domestic violence offenders in an attempt to identify best practices for engaging this offender population in treatment.