PEOPLE
Fiez named vice chancellor for research at CU-Boulder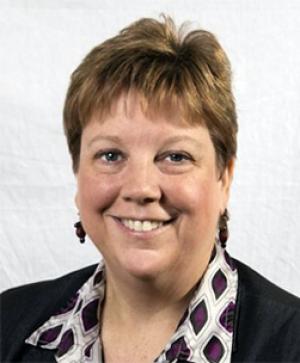 Terri Fiez, director of strategic initiatives and professor in the School of Electrical Engineering and Computer Science at Oregon State University, has been named vice chancellor for research at CU-Boulder. Fiez (pronounced fees) will begin her duties on Sept 16.
A former National Science Foundation Young Investigator awardee with more than 150 publications, Fiez's scholarly interests focus on analog and mixed-signal integrated circuits and approaches to innovative education. The industry relations program she created at Oregon State University hosts more than 400 industry visitors per year and is highlighted by an engineering expo featuring all engineering seniors demonstrating their senior projects to more than 2,500 industry and community visitors.
"Terri Fiez has an extraordinary track record of not only research and leadership, but also of developing strong partnerships with industry and federal agencies," said Provost Russell L. Moore, who announced the appointment. "The search committee and I were captivated by her vision, energy and strong abilities in extending the benefits of university research to public and private sector partners, and her commitment to fostering entrepreneurship and innovation. She will be a great fit for CU-Boulder."
Fiez has been at OSU since 1999 and has served as a research leader, the head of the Department of Electrical and Computer Engineering, the Research Agenda Strategy Consultant to the Vice President for Research and head of the School of Electrical Engineering and Computer Science. In 2008-09 she took a leave of absence from OSU to co-found, launch and serve as CEO of a startup company and since then has helped support several other early stage startup companies as well.
After the departments of Computer Science and Electrical and Computer Engineering merged to become the School of EECS in 2003, her leadership resulted in rapid growth in research and the Ph.D. program by promoting collaboration across disciplines and growing nationally recognized research groups. The research expenditures and Ph.D. program tripled in size during this period.
Before her time at OSU, she was an assistant and associate professor at Washington State University.
Fiez earned bachelor's and master's degrees in electrical engineering from the University of Idaho and a Ph.D. in electrical and computer engineering from Oregon State University.
Stein Sture will retire from his current post as vice chancellor for research after 35 years of service to the campus. Sture has agreed to remain in his post through Sept. 15 and then return to the College of Engineering and Applied Science as the Huber and Helen Croft Endowed Professor in the Department of Civil, Environmental and Architectural Engineering.