PEOPLE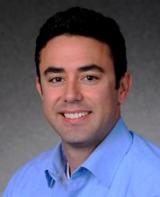 Hamilton Bean, associate professor in Communication, College of Liberal Arts and Sciences at CU Denver, delivered invited remarks at the "Dialogue on International Educational Exchange and the Promotion of Peace, Development, and Intercultural Understanding" conference at Bilkent University in Ankara, Turkey, on Sept 26.
The conference was hosted by the Turkish Fulbright Commission, the Hollings Center for International Dialogue, and the Ihsan Dogramaci Peace Foundation Center for Foreign Policy & Peace Research. It brought together more than a dozen international experts on educational exchange and public diplomacy. Turkey's Deputy Prime Minister Ali Babacan delivered the keynote address.
Bean's presentation, "Strategic Communication and the Marketization of Educational Exchange," examined the discourse of educational exchange evaluation to highlight how there may be a missed opportunity to develop deeper mutual understanding.
Brian Kavanagh, professor of radiation oncology, School of Medicine, and interim chair of the Department of Radiation Oncology, recently edited two high-profile publications that have attracted a lot of attention in the field.
First, as part of the 50th Anniversary of the American Society of Clinical Oncology (ASCO), the" Journal of Clinical Oncology" created special issues devoted to major areas within oncology. For the special issue on radiation oncology, published last month, Kavanagh was invited to be the guest editor responsible for selecting and editing the dozen most important current topics in radiation oncology and engaging the leading experts around the country who could construct the narrative of where the field has been and where it is going. Kavanagh said the eclectic mix of papers in the issue includes discussions of high-tech treatments, cutting-edge bench research, and the health economics approach to defining the value proposition of radiation oncology, among others.
Another recent editorial achievement for Kavanagh is a new textbook from CRC Press entitled "Stereotactic Radiosurgery and Stereotactic Body Radiation Therapy," which he co-edited with three colleagues from other leading cancer centers. The 400-plus pages include more than 250 illustrations.
In addition, Kavanagh recently was named a fellow of the American Society for Radiation Oncology (ASTRO) in San Francisco. The ASTRO Fellows Program honors radiation oncology leaders who have made substantial contributions to the field. …
UCCS welcomed 14 new community members in September. They are:
Adam Alexander, shuttle driver, Police Department; Cynthia Allen, psychiatric mental health nurse practitioner, Student Health Center; Billie Jo Baptiste, nurse practitioner, Student Health Center; Gregory Gray, cook, Dining and Food Services; Crista Hill, student services specialist, School of Public Affairs; Gregory Hoye, director university wide marketing, Advancement; David Lanford, police officer, Police Department;
Jean-Marc Richel, cook, Dining and Food Services; Melanie Strescino, administrative assistant, Police Department; Chelsea Trottier, cook, Dining and Food Services; Mary Ann Turner, site coordinator Lamar Community College, Beth-El College of Nursing and Health Sciences; Myra Valdez, art registrar, College of Letters, Arts and Sciences; Wenwen Wang, professional research assistant, College of Engineering and Applied Science; and Tammy Young, shuttle driver, Police Department.