PEOPLE
Dodge publishes on discussions in Chinese classrooms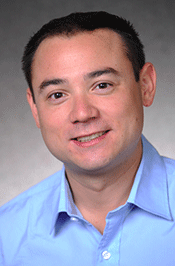 Patrick Shaou-Whea Dodge – associate chair and assistant professor clinical track, Department of Communication, CU Denver, International College Beijing – recently published, "Finding the Line in Beijing: Classrooms as Liminal Space," Chapter 4, in Local Contextual Influences on Teaching (Cambridge Scholars Publishing).
In his chapter, Dodge explores the question, "What is 'the line' you cannot cross in the Chinese classroom?"
Starting from recent challenges to academic freedom in China and the challenge of self-censorship by international professors and instructors, Dodge conceptualizes his classroom in Beijing as "liminal space" being between systems, structures and cultures where possibilities to explore and engage sensitive topics might otherwise be avoided for fear of crossing "the line."
Dodge, who currently is teaching in China, explains that his classrooms comprise a "double-structure, double-buffer zone" that confuses and tangles attempts to locate "the line," yet also safeguards discussions and engagements about sensitive topics that may otherwise be thought of as off-limit and avoided.
Ultimately, Dodge argues that international classroom provides leeway for the shifting trajectories of academic freedom in China.