PEOPLE
Delgado named new MOSAIC director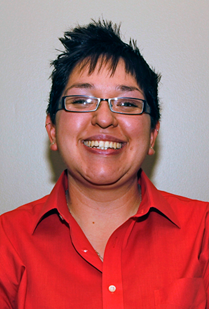 Vanessa Delgado, a former graduate assistant in the Office of LGBTQA Resources and Support at Northern Arizona University, is the new LGBT program director for the Multicultural Office for Student Access, Inclusiveness and Community (MOSAIC) at the University of Colorado Colorado Springs.
As a graduate assistant at Northern Arizona, Delgado helped establish the first LGBT-specific resource center, coordinated NAU's first Coming Out Week and first Trans(cending) Gender Awareness Week events, and participated in strategic planning sessions to establish an LGBTQ Commission. Earlier, she was a student worker in the GLBT Resource Center at Texas A&M University in addition to serving as president of a student organization, Gay Lesbian Bisexual Transgender Aggies, and an Aggie Allies safe space facilitator.
She earned a bachelor's degree in psychology and a certificate in gender from Texas A&M University and a master's in counseling from Northern Arizona University.
Her awards include the NAU President's Distinguished Student Award, which recognized her service to the LGBT community.