PEOPLE
D'Ambrosia recognized with diversity award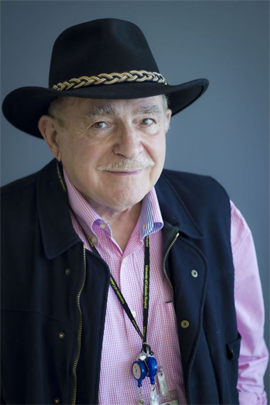 Robert D. D'Ambrosia, professor and chair of the Department of Orthopaedics at the School of Medicine, was presented the 2014 Diversity Award recently by the American Academy of Orthopaedic Surgeons (AAOS).
The Diversity Award recognizes members of AAOS who have distinguished themselves through their outstanding commitment to making orthopedics more representative of and accessible to diverse patient populations.
D'Ambrosia helped shape the School of Medicine's diversity policy. He has embraced the treatment of underserved patient populations to reduce health care disparities. He also was pivotal in ensuring that the University of Colorado sports medicine faculty include female practitioners to help address the needs of female sports teams.
D'Ambrosia, who is also Editor in Chief of Orthopedics, served as president of the AAOS from 1999 to 2000. He has been chair of orthopaedics at CU for 12 years; previously, he was chairman of the Department of Orthopaedic Surgery at Louisiana State University (LSU) for 27 years.
"Diversity is just a natural thing. In my 39 years as a chairman both at LSU and the University of Colorado, I think I was successful because I picked and recruited the right people. I recruited people who were selfless, caring and thought about the people around them. They were amazing," he told Orthopedics Today. "The award is very special to the departments I represented, because we came from every corner."