PEOPLE
Crane appointed associate dean for Academic Affairs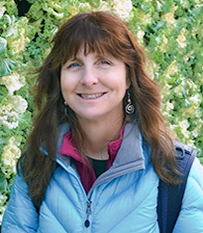 Lori A. Crane, professor and currently chair of the Department of Community and Behavioral Health at the Colorado School of Public Health, will become the new associate dean for Academic Affairs effective March 1.
Crane will fill the role previously held by Jack Barnette, professor of biostatistics.
"Lori has a long and distinguished career of service to the school and public health education and research," said Dean David C. Goff. "I am extremely confident in her ability to apply that experience to advance the academic mission and programs of our growing school."
Crane will assume the associate dean position during a period of rapid growth within the school. Since opening in 2008, the school has increased enrollment to more than 500 students and added new programs and areas of study. The school is currently making plans for added enrollment and curriculum expansion, areas that will be overseen by Crane.
"I believe that the Colorado School of Public Health has the potential to become one of the best schools of public health in the world," Crane said. "And I'm excited for the chance to be part of the team that leads us there."
Crane will step down from her role as department chair in order to become associate dean.
As a professor of community and behavioral health, Crane's research interests include cancer prevention and early detection, with particular emphasis on behavioral interventions to reduce skin cancer risk, and vaccine policy.