PEOPLE
Conley appointed vice chancellor for advancement at CU-Boulder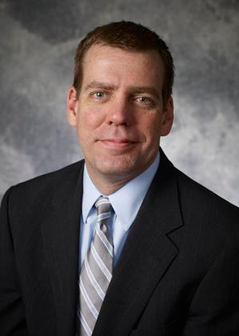 Aaron Conley has been appointed vice chancellor for advancement at CU-Boulder effective Sept. 22. Conley currently is the vice president for development and alumni relations at the University of Texas at Dallas where he was chief strategist for the recent UT Dallas comprehensive campaign that surpassed original campaign goals and almost doubled the total endowment.
As vice chancellor for advancement, Conley will report to DiStefano and will be responsible for more than 100 staff members in major and principal gifts, athletics fundraising, alumni relations, parent programs, volunteer engagement and an operating budget of approximately $9 million.
Over the past 20 years, Conley has held positions at universities across the country. He was executive director of development and alumni relations at the University of Pittsburgh Swanson School of Engineering from 2003 to 2008, assistant dean for development at Florida State University's College of Business from 2001 to 2003, and the major gifts officer at Purdue University's School of Electrical and Computer Engineering from 1999 to 2001.
"The University of Colorado Boulder is a very special place, not just to its alumni and friends, but also among our nation's top academic institutions," Conley said. "This is a critical time for higher education and I look forward to working with Chancellor DiStefano and the university's supporters to ensure CU's great tradition of excellence continues."
Conley earned a doctorate in higher education from Indiana University where he also held multiple positions on the Bloomington and Indianapolis campuses from 1993 to 1999. He has a master's degree in geography from Indiana State University and a bachelor's degree in journalism and telecommunications from the University of Evansville. In addition, he attended the Institute of Educational Management at Harvard University's Graduate School of Education in 2013.