PEOPLE
College Music Society selects Coe for ambassadorship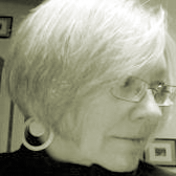 Judith Coe, associate professor of music, College of Arts and Media at the University of Colorado Denver, has been chosen by the College Music Society (CMS) to serve as its inaugural ambassador to Ireland.
Coe has been a member of the society for many years and has served as a board member, co-chair and chair of the women's committee, program chair for the International meeting in Ireland in 2001, and as a member of numerous committees (including recent appointments to the International Program and Careers Outside the Academy committees).
"CMS is a wonderful resource for music professors," Coe said, "because of rich cross-disciplinary connections and a deep global exchange of ideas and performance practice that are possible within the academic community and beyond."
CMS identified Coe's strong ties to Ireland and her expertise in the nation's music as a great asset to the program. The organization is increasing its international presence and hopes to use Coe's knowledge, skills and experience to assist others who may be interested in Irish music.
Her interest in Ireland and Irish music began as a teenager and was strengthened with a trip to Ireland in 2000 to attend the International Summer School of Music and Dance in the Irish World Academy of Music and Dance at the University of Limerick. That study, work, and building of professional networks and friendships led to Coe teaching her first class at CU Denver on Irish music and to her U.S. Scholar's Fulbright award in 2006-2007, an experience which Coe described as magical and transformative.
Appointed as a Fulbright Ambassador, 2010-2012 (and now a Fulbright Ambassador Emerita), Coe is teaching, for the second time, a CU Denver Honors and Leadership Program course on Irish Music, Peace, Politics and Popular Culture. Her Fulbright work and subsequent work she did during her 2011 sabbatical as a Visiting Scholar in the Ionad an Bhlascaoid Mhóir/The Blasket Centre in Dunquin, Co. Kerry, Ireland figures largely in Coe's UHL honors teaching and mentoring as well as her applied singing/songwriting teaching in the Music and Entertainment Industry Studies Department. She is working with UHL director, Steve Medema, and UHL students on a developing a UHL Maymester/study abroad opportunity for 2014.