PEOPLE
Chin at helm of new journal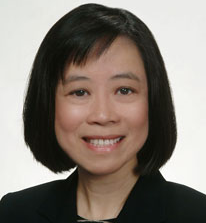 Anne Chin, a professor in geography and environmental science at the University of Colorado Denver, has been tapped as the inaugural editor-in-chief of the journal Anthropocene.
The new journal recently was launched at the annual meeting of the Geological Society of America (GSA) in Charlotte, N.C. The journal will focus on human interactions with Earth systems and will publish peer-reviewed works addressing the scale and extent of the influence that people have on Earth, including the effects of human activities on landscapes, oceans, the atmosphere, cryosphere and ecosystems over a range of time and space scales.
"Anthropocene responds to increasing scientific recognition that humans have become the dominant agent of change at Earth's surface," Chin says. The journal launch occurred in conjunction with the Technical Session "Geomorphology of the Anthropocene," co-organized by Chin.