PEOPLE
Butnor takes new role focusing on undergraduate experiences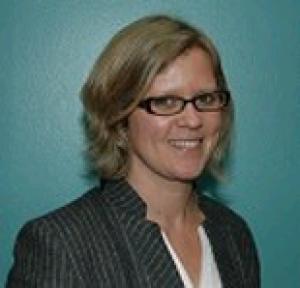 Ashby Butnor has just joined Office of Undergraduate Experiences (OUE) as the new director of First-Year Experiences at CU Denver. She previously was with Auraria Campus partner Metropolitan State University of Denver where she was a senior lecturer of philosophy and faculty coordinator for the Learning Communities and First-Year Success programs.
The new position at CU Denver will focus on undergraduate experiences. The role has grown from one course initiated in 1990 by John Lanning. The current first-year seminar model launched in Fall 2006 with eight sections. When Lanning retired last year, the OUE effort continued under the guidance of Jeff Franklin, assistant vice chancellor for undergraduate experiences.
An important part of the OUE goal is enhancing student learning by providing access to high-quality and innovative programs and supporting the implementation of high-impact practices across campus. During orientation, which all first-year students are required to attend, academic advisors work with them to ensure they sign up for the classes they'll need for their major and for general education. The advisors also recommend that students enroll in a first-year seminar.
Butnor already is working to expand offerings so that by Fall 2015, 24 first-year seminars will be available. New offerings may include courses in neuroscience, working-class politics in Colorado, immigration, American humor, and representations of the body in popular culture. These courses are designed to fulfill core course requirements in various knowledge areas, such as arts and humanities, behavioral and social sciences, biological and physical sciences and math.
"First-year seminars are appealing for both faculty and students," Butnor said. "Faculty can develop classes on topics they are passionate about but that may not fit neatly into a department's course offerings. And students have the opportunity to build a safe community while learning the ropes of college life."
At Metropolitan State University, Butnor helped to lead a large first-year learning community program, in addition to teaching first-year students. Her areas of focus are learning community models, faculty outreach and development, faculty-staff collaboration, service learning and common reading programs.
With a background in philosophy, religion, Asian studies, ethics, women's and gender studies and political theory, Butnor's academic training is interdisciplinary. She co-edited the recently published "Asian and Feminist Philosophies in Dialogue: Liberating Traditions" through Columbia University Press.