PEOPLE
Bailey to lead Southern Colorado Economic Forum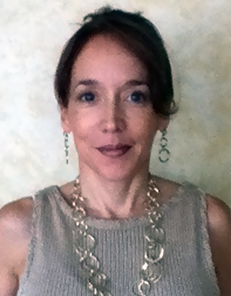 Tatiana Bailey, a leading expert on health economics, policy and urban economic development, is the new director of the Southern Colorado Economic Forum at the College of Business at the University of Colorado Colorado Springs.
Tom Zwirlein, professor at the College of Business, who has been with the forum since its 1997 inception and who was appointed director in 2002, is retiring from the forum. Fred Crowley, who is a senior instructor at the College of Business and who served as associate director, also will be leaving the forum.
Bailey is currently an instructor at the University of Michigan and Walsh College where she teaches courses in health economics, health policy and finance, and micro/macroeconomics. She is also a private consultant in the health care field where she focuses on evaluation and cost effectiveness analyses, and in the economic development field where she focuses on enhancing inner city employment opportunities.
Previously, Bailey as a business administrator for the University of Michigan Health System, wrote grants and was the principal investigator for numerous health-related interventions focusing upon worksite wellness and improving access in low-income communities. She worked on programs related to improving work readiness and work opportunities for at-risk populations in large, urban centers.
Currently, Bailey does presentations to audiences about the general framework of the U.S. health care system and details of the Affordable Care Act. She is also the principal investigator for a comprehensive study on the cost implications of Medicaid expansion in Michigan. She is the lead evaluator for a $100 million, philanthropic initiative aimed at improving economic development in Detroit primarily through entrepreneurial training and support. She is also researching the long-term financial and social implications of Detroit's bankruptcy.
"I'm delighted that such an experienced, talented professional will be joining our team," said Venkat Reddy, dean, College of Business. "Dr. Bailey's expertise in urban economic development, as well as the critical area of health care administration and policy will provide important leadership for our business community.
"I also want to personally express my appreciation to Tom Zwirlein and Fred Crowley who have shown such great leadership with the forum. Southern Colorado and our local business community have truly benefitted from the expertise and dedication of these two leaders and professionals. The forum has never been stronger."
The Southern Colorado Economic Forum is a university- and community-supported research effort of the UCCS College of Business. It is the premier resource for local economic information and brings together experts from the public, private, and academic sectors to report annually on the southern Colorado economy.