LETTER TO THE EDITOR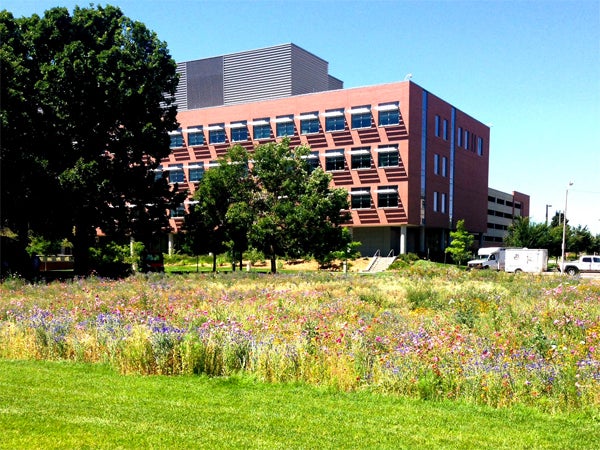 A few months back, an old building was torn down off of Montview Boulevard, across from the large apartment complex and next to an old chapel and library. In the deserted lot is a plethora of wild flowers.
I'm wondering who planted the seeds as I've never seen anything so beautiful on the CU Anschutz Medical Campus. Someone must have spread seeds. Have you seen this? A gorgeous mystery.
Stephanie E. Warnell
University of Colorado Cord Blood Bank, CU Anschutz Medical Campus
EDITOR'S NOTE:
Readers, any explanations for the spontaneous flower garden? Comment below or email connections@cu.edu.
Letters to the editor always are welcome. Email yours to connections@cu.edu.